I'm old as a rock
2 Year Member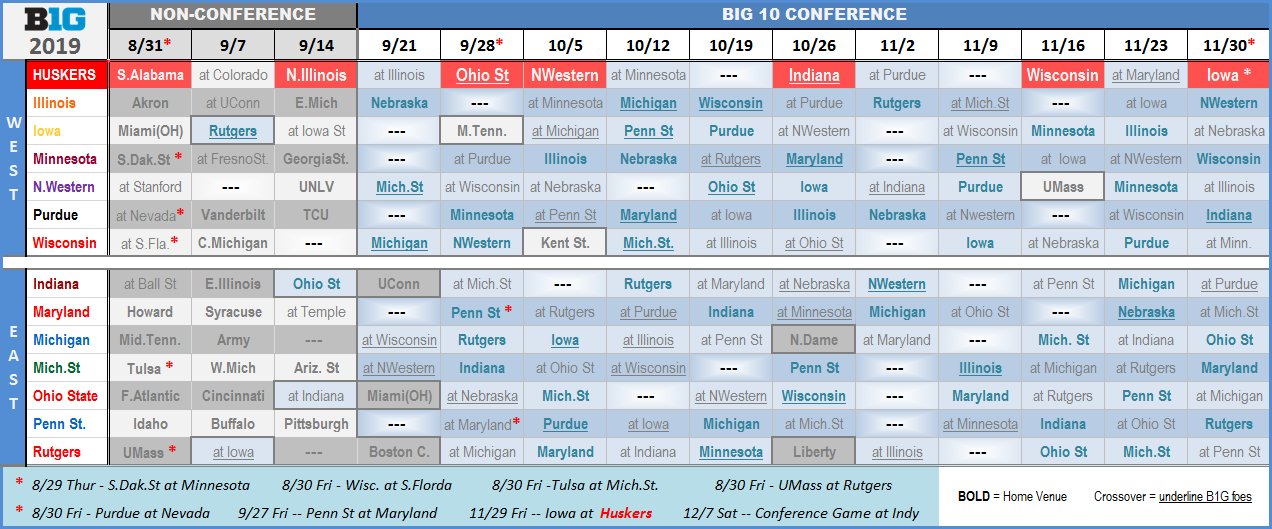 Lots of 8/29 and 8/30 opening season dates (Thursday/Friday). Wisconsin and Purdue will be on the road (facing S.Florida and Nevada).
I believe four FCS teams ...... SDSU vs Minnesota, Howard (who?) vs Maryland, Idaho vs Ped St, and later on, Liberty vs Rutgers.
TV CFB Listings.
On August 24th, Samford vs. Bo's crew (ESPN), UThugs vs. Florida (ESPN), and Arizona at Hawaii (CBS Sports).

Last edited: