All American
10 Year Member
Good morning Husker Fans!!!!!!
As you can probably tell by the above, woke up feeling not hungover due to still having alcohol in the system and i've never been more sure of myself than right now. With that said,
@Middle-aged_Ball_Coach
and
@One Hit Wonder
have done a great job outlining the game. I'll just add some of the things i'm looking for and i'm sure there will be some redundancy. However, I don't really care as i've chose to just keep the train rolling rather than get a hangover and am on #1 for the day currently.
I am as shocked as most anyone that we are over a touchdown underdog to Minnesota. If i'm not mistaken, preseason you could have taken Minnesota as an underdog in Las Vegas, now it's sitting at +7.5 for Nebraska. For you gamblers out there, wait until they announce Martinez isn't playing and take it around 8 or 9. I'm not sure if we can win this game, we are beat up and on the road against an undefeated team with all the momentum. They just beat Illinois 40-17 where we struggled against the Fighiting Illini, but i'm not sure everything is linear like that. I'll go into what i'm looking for:
A little off topic, but does anyone watch those Kansas City games and see that guy that has a jersey for every NFL team with arrows going thru it? Wonder what company he is a CEO for? Anyway, the defense is going to keep us in this game. Won't be as cold or wet as they were saying, but the biggest predictor of point totals is actually wind and there is supposed to be 15-20 mph of it. I don't really have a ton for this side of the ball which is unusual for me. But we go against this style of offense every day in practice. Their QB is not as good as Martinez, Vedral, or McCaffrey, and we are the best defense they've played to date. Their offense also affords us the ability to get Domann and Tannor out there more frequently.
Also, one of the things we are missing with the graduation of Dedrick Young, is that opposing offenses are picking on guys like Will Honas and Mo Barry in space. Watch for that with Minnesota, as we have a nice counter that we can use with a walk-on to help with athleticism. Also don't be shocked to see someone like Noa Pola-Gates or Quinton Newsome out there as one of their 4 games to help with this spread offense. I like what we are doing for this game. It's all a matter of how well we play in space and our DL being able to get pressure with 3 or an extra LB. Quite honestly, I almost think the first to 21 wins this game. But watch it be a 40-38 game and me be wrong.
So our real issue is going to be offense. So many issues going on for us right now. Let's roll thru them....
Center -
This is priority #1. I am not getting paid 5 million dollars, but I do think there is a better option
right now
for the center spot. Being able to speak to someone pretty close to the situation, I can tell you it is the biggest issue for Adrian Martinez right now. With that said, we are going to get to see if it's a Martinez issue, or if Vedral can work around it and still manage an efficient offense. I think Frost is right that Jurgens can be an unreal center, it's just not right now. And if we start losing games because it's disrupting our offense, that's not good. All that said, let's hope we have that remedied today, they even used outside help to get the snaps better this week.
How will Minnesota defend us?
- I saw them line up in a 4-2-5 against Illinois, and Illinois runs a lot of what we do. But I also saw them put an extremely athletic #9 at NG and run somewhat of a 3-4 or 3-3-5. Will they see that Jurgens struggles with the snaps and go that route? Will they stick with a 4 man line? Keep an eye there to see if #9 is in the game, and what the snaps look like there. With that said, I watched Minnesota have success just having 6 guys in the box while Illinois had 5 OL and a TE, and Illinois still couldn't really run on them. If they give us the numbers game like that today, it will be easy for Noah Vedral and it will all be on our OL and RBs to get this W.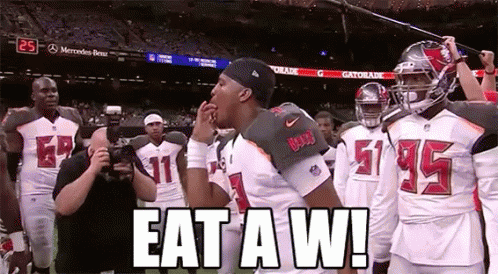 Clamoring for TEs.... may get your wish
- We can't have a WR step up,and it may be a slugfest smashmouth game, why not go to some proven commodities like Austin Allen and Jack Stoll with a sprinkle of Kurt Rafdal? Get 2 TEs on the field and make Minnesota get in a 4-3 every once in awhile to see who the tougher team is. Matt Vrzal stated on the radio that Minnesota is built from the outside in, meaning good skill players and average linemen. We have the better line on both sides of the ball. Go prove it and win this game downhill.
Under center again?
@bilsker
brought up a great point about if we would go back to the iFormation like we did against Ohio State. This game would make a ton of sense from what we are predicting it's going to be. The question I have is if Vedral has been practicing it, as it isn't a staple but more of a wrinkle for our offense. Tonight is the perfect time to go back to the well there.
Mo Washington
- Offensively and while Minnesota's defense is there, he's the second best player on the field (Minnesota has a stud OLB). We need him to get over pouting that we suspended him for being late when everyone else showed the ability to be there on time and take control of this game. Since he was hurt we had to put Robinson at the top of the iFormation against Ohio State. Would be really cool to see what Washington can do in it.
That's all I have right now as i'm going to go get a free breakfast. 27-24 good guys. If we can't win this game, we are in trouble.