All American
10 Year Member
I've had this for about a week waiting for the LM news to break. Here's a quick bathroom break read for you:
Taking a look at what has transpired over the past 12 months makes you sit back and think just how crazy of a time 2020 was. As Husker fans, we are always looking for answers on why this century we just haven't been able to get a conference title. Since none of us are with the team everyday, we sometimes sit and speculate on what the heck is going on and come up with some crazy conclusions. There are two things that were staring us right in the face from 2020 that we need to make sure we address. One is an easy fix, the other… I don't even know if we have the "problem" pin-pointed. Let's discuss.
Special Teams
Nebraska lost Jovan Dewitt after the 2019 season who was its Special Teams Coordinator for the team. To replace him, we had Sean Snyder from Kansas State locked and loaded to come up and be our analyst, but it turns out USCs Clay Helton called his dad Bill and begged him to come out to Los Angeles because they knew they needed him. Long and short of it, Coach Helton offered Coach Snyder a full-time special teams coordinator job on staff for more money than Nebraska was giving him, and he takes them from 95th in 2019 to the #1 special teams unit in the country for 2020. Quite the turnaround, and Nebraska is left scrambling. We land on Johnny Rutledge to take the same role we were going to give Coach Snyder.
We all know how this story ends. Nebraska looks awful on special teams, we are the only team in the entire B1G conference that doesn't have a full-time coach labeled as their Special Teams Coordinator, and we finish second to last and 106th in the country for our special teams ranking. It really hit home for me while watching us play Iowa that we were struggling here. Now keep in mind that it was a sunny day and windy, but Iowa was dealing with it too. Also while you're reading this keep in mind we only lost by 6 points.
Nebraska Kickoff Breakdown vs Iowa:
-Culp kick to the 17, returned 15 to the 32 yard line (we obviously decide we aren't doing that anymore)
-Culp pooch to the 30 in the sun, Iowa guy bobbles but gets it at the 30
-Culp pooch to the 30 in the sun, fair catch at the 30
-Culp pooch to the 31 in the sun, fair catch at the 31 (can't keep giving them the ball at the 30 or better)
-Culp kicks to the 11, returned 23 yards to the 34
Iowa Kickoff Breakdown vs Nebraska:
-Touchback
-Touchback
-Touchback
-Brown fields at the 2, returns 19 yards to the 21
-Touchback
-Brown fields at the 2, returns 19 yards to the 21
Kickoff analysis:
So Iowa did not have a ball less than their own 30 when we kicked off, conversely our best starting field position was the 25 when they just kicked it through the endzone. Wouldn't that have been nice for us to do? Further, there was over a 10 yard difference when Iowa got a return compared to Nebraska. These little things add up. But it wasn't as bad as punting believe it or not…
Nebraska Punting Breakdown vs Iowa:
-Przystup punts 39 yards to the 36, Iowa returns it 8 yards to the 44
-Przystup punts 42 yards to the 23, returned 31 yards to the 46 (we decide not to kick to them anymore)
-Przystup coffin corner punts it 35 yards out of bounds to the 40
-Przystup coffin corner punts it 32 yards out of bounds to the 13
-Przystup coffin corner punts it 37 yards out of bounds to the 35
Iowa Punting Breakdown vs Nebraska:
-35 yards and downed at the 2
-46 yards to the 35, CTB fumbles and Iowa recovers
Punting analysis:
So we can't cover them at all so we just start kicking it out of bounds and not even giving them a chance to fumble like CTB all the while not kicking it further than 37 yards doing the "coffin corner" (I use that term because I'm somewhat mocking the situation). Further, the two Iowa punts resulted in a pin at the 2 yard line and a turnover.
Special Teams Summary:
So I bring the Iowa game up as that was absolutely garbage what happened on special teams. I was watching it and sick to my stomach. We have a dozen kids in Nebraska every year that can kick the ball through the endzone and one of them would walk-on. Kick the freaking ball through the endzone. Our punting gets a bit of a pass because we lost our top punter, but our decisions on what to do really bothered me. Again, keep in mind we only lost by 6, but these field position discrepancies from special teams really tell a story. We can win these games in the future if we put more attention to detail on this area in my opinion.
The one thing I do want to say though is I'm not sure Snyder would have gotten much better results. You have to have a full-time analyst on staff, and you have to care about it. Even when Dewitt was here, we weren't really that good. But why at UCF could Frost take the team from 61st in special teams to 6th in the country? The bottom line is we need to focus more on it, and it starts with having a full-time assistant that is responsible there. This isn't some big mystery. We keep quoting one score losses and Iowa is a great example. Win field position, pay more attention to detail, and we are .500 at least in 2019 or 2020.
The good news is for any of you following me, I put out there a couple weeks ago we will be going the full-time special teams coordinator route. The fact we even tried getting away with just an analyst is crazy to me, but glad we are fixing it. Frost said he doesn't expect staff changes, I still think we could see one, but we will have a full-time guy take a stronger hold of special teams.
We don't have a transfer portal problem, we have a Nebraska problem
I think this offseason has shed some light on exactly what we need to focus on and get better at. I illustrated special teams for example 1, and offense is going to be example 2. Before I write this, my problem with identifying this issue is I'm not sure the answer at this point. I had someone ask the question "are we just overstating our issues, we only have Wandale in the portal" to which I responded "I think we are understating it." This isn't directed at that poster, but we again have a pretty glaring issue that we are deciding to brush off or chalk up to outside influences. For example, on defense we have pretty much gotten statistically better each year Chinander has came here, guys with some NFL appeal are choosing to come back and better themselves, and the guys we are seeing go in the portal are non-contributors that are either true freshmen or older guys beat out by younger guys. While I think you can't lose that many true freshmen, the nucleus is still here on that side of the ball. Conversely, you take a look at offense where guys like Jack Stoll and Dedrick Mills are declaring for the draft that have lesser NFL appeal than some of the defensive guys, you have starters and all-conference players in the portal like Wan'Dale Robinson, Boe Wilson, you have someone your coach referred to as "the future" in the portal in Luke McCaffrey, you've fired your offensive coordinator and are on your 2nd one in 3 years, and statistically have the worst offense since the 2009 Bo Pelini team where he just made them milk the clock.
Something is going on on that side of the ball and I don't know what it is. Everyone keeps saying "it's the reality of college football now" in regard to the portal while neglecting that on the defensive side of the ball it's not happening. For 2021 we will have less returning starts and starters than we did in 2020 when we called ourselves "young" to try and make ourselves feel better about ourselves. We lose Stoll, Mills, Farniok, Jaimes, and Robinson. We are officially going to be "young" in 2021, which was something that theoretically held us back in 2020.
I am anxious to see our defense for the 2021 season, but as I stated when Frost was hired, if your defense is your top unit, we are in serious trouble. Because we aren't built like a Pelini team, we are built like a Frost team. Could you ever see Frost throttling down his offense and just grinding out 17-10 victories every weekend like Pelini would? We are heading into year 4 and the part of the team that was supposed to be good isn't and the best player has transferred out for the second year in a row. The guy you had dedicating your new facility build took off. The guy you called "the future" is gone. That's concerning. I'm not telling anyone anything they aren't already aware of, but hopefully Frost can figure out what the issue is and get us rolling. But we need to fix Nebraska and who we go after. The portal is here whether we like it or not, we gotta figure out how to do better with it or we will continually lose our best guys and be sub .500.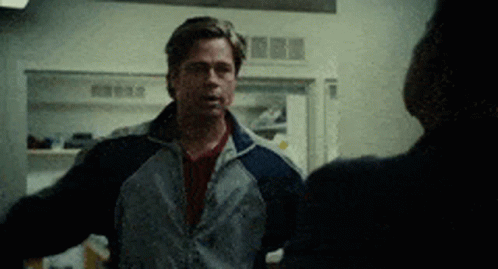 Those are my two big concerns moving forward. Unfortunately it's two of our three units. Let's take a look at some others:
Nebraska had the least amount of hurdles in their way for 2020 and laid an egg:
Nebraska fought to play. Nebraska was the only school that kept kids around and worked with our S&C staff. While others said they were worried about being in game shape, Nebraska said they'd be ready in a week. We also were near the top for returning starters so the lack of actual practice time wouldn't be that big of a deal for us. We end up having the second worst record in our division and the team that we had a better record than actually beat us. What happens in 2021 now that everyone knows we will be playing and doesn't just send their guys home? That scares me, especially with how tough our schedule is.
I'm of the opinion Held is our best recruiter, but am I blind to reality?
-What is going on with our RB room? Held is one of the top recruiters on our staff IMO, but if Stepp doesn't get granted eligibility we will have a position group of all freshmen. This is what I talk about when I say you better keep people around otherwise you will always be young. I do think we have some pieces there, they just are very inexperienced.
Will Omar Manning be a factor in 2021?
-Can Omar Manning be who we need him to be? We are giving it the college try and Frost is working on asserting him as a leader for the team. I actually predict he will get through spring and have people pumped for the fall with him. But I'll hold back any optimism he plays in 2021 until I see him catch a pass. Hanging with friends and offseason stuff aren't his issues. He was really good at that in 2020. But showing up for practice and getting comfortable with his QB and offense are what we need from him.
We pointed to 2021 for a tough schedule when Frost was hired, but figured we'd have a solid foundation by now. How do we handle it?
-We have a tough schedule for 2021. So tough that when Frost was hired you could find on social media us looking at it with Oklahoma on the schedule, Ohio State and Michigan as crossovers, that some people mentioned we needed to have a good foundation before then. Illinois in another country, Buffalo with Leipold, Oklahoma… you absolutely have to start 2-1 or we are in trouble. After that you're on the road against Sparty who has a coach that beat you in his first year at Colorado, Ohio State comes to town, then you have the defending B1G West Champs. 2021 was not the schedule we wanted to have to try and get our first winning season under this staff.
Zatechka choosing to walk-on at Mizzou highlights areas I've been worried about and our struggles recruiting in Omaha.
- Any of you that follow me know that I've made reference to us creating "catch-up situations" for our local recruits in the state. I've mentioned how much better schools like Iowa State, Iowa, Minnesota, South Dakota State, North Dakota State, and now Mizzou are doing at 1) identifying who they want 2) communicating more effectively with the recruit, coach, and parents, and 3) organizing their plan better. This week a legacy recruit who wanted to play football where his dad went to school and graduated with our HC chose to head to Columbia to walk-on over PWO offers from Nebraska and Kansas State. Not a big deal until I tell you that the exact same thing that happened with our 2022 recruits and Dickerson to put us behind other schools happened here. When Mizzou offered, him and his family were told that Nebraska was still evaluating him. We ended up offering the exact same thing that Mizzou did over a month earlier. I don't believe in one offs, I believe in trends. And I now have about 8 recruits in Omaha I can point to where we just weren't diligent (or as diligent as recruiting competition) that caused us to have to play catch-up or lose a recruit. Thankfully for guys like Dickerson, Covid came around. But will we be as lucky with some of the 2022 guys? I feel good about Helms, but Riley, Woods, and Jackson we need to make up ground. Let's see how we do.
Skill positions worse every year?
I was looking at skill positions players returning and it scared me. For example look at WR returning:
2018: Morgan and Spielman
2019: Spielman (leaves following year)
2020: Robinson (leaves following year)
2021: Betts
RB:
2018: Bell and Ozigbo
2019: Washington and Mills
2020: Mills
2021: Johnson
QB:
2018: Martinez and Bunch
2019: Martinez, Vedral, Bunch, McCaffrey
2020: Martinez and McCaffrey
2021: Martinez
I don't know what's going on…. But if someone can answer that for me please do it.