So I've been wanting to make pastrami the old school way, and I finally broke down and did it. Got a 5 lb brisket and cut it in half. Brined in the fridge for a week in pickling spice, curing salt, garlic, and brown sugar. Then soaked it in water overnight to desalinate a little bit, then rubbed a brown sugar, coriander, and black pepper rub and smoked it for 4 hours. Then back in the fridge overnight, and then steamed it for 4 hours and finally was able to eat it.

It came out really well, but I'm excited about the other half that is still in my fridge brining. Once it hits a month, I'll make it. I do now understand why many people don't do this anymore, because it is a LONG process.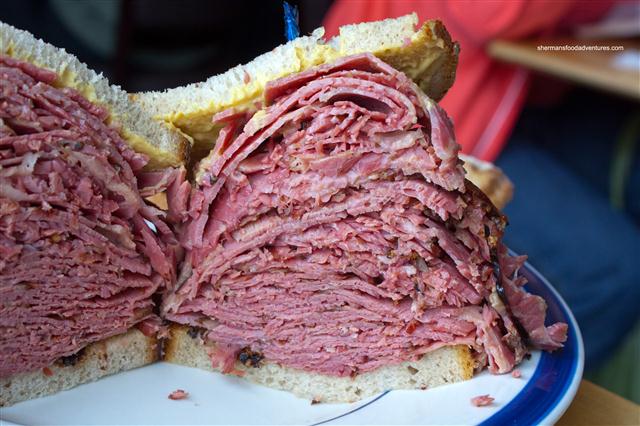 Looks REALLY good Goodnterribles!! Would have loved to tip a pint with you and enjoyed a little!!
Here is the recipe I have used... fell in love with the 'soft and smoky' Montreal Smoked Meat.... it's like a National culinary obsession there
Montreal Smoked Meat Recipe BY : Stephane Prescott
http://www.dvo.com/FacebookRecipes/0331_231206452.html?CID=Facebook