What a heartwarming story...
Short version:
It was "college day" at an elementary school, where kids are encouraged to wear a shirt that supports their favorite team.
One 4th grader loved Tennessee, but he didn't own any official apparel, so he just wore an orange shirt with a handwritten "U.T." sign pinned to it.
(Note: what I LOVE about this, is that he did it ALL by himself, without any assistance from his parents. That makes it even more special)
He was ridiculed/bullied by some girls (who weren't even participating themselves), which devastated him.
His teacher posted about it on Facebook, and the response was incredible, and just keeps getting better
Officials and fans from UT sent him a crap-ton of official merchandise
BUT WAIT...THERE'S MORE!!!!
The university's official shop announced Friday that it decided to take the student's handmade logo and turn it into an actual shirt. And some of the proceeds will be donated to an anti-bullying organization.
The shirt was so popular, it sold out quickly and overwhelmed the system.
BUT WAIT...THERE'S MORE!!!!
UT just offered him a 4-yr scholarship for class of 2032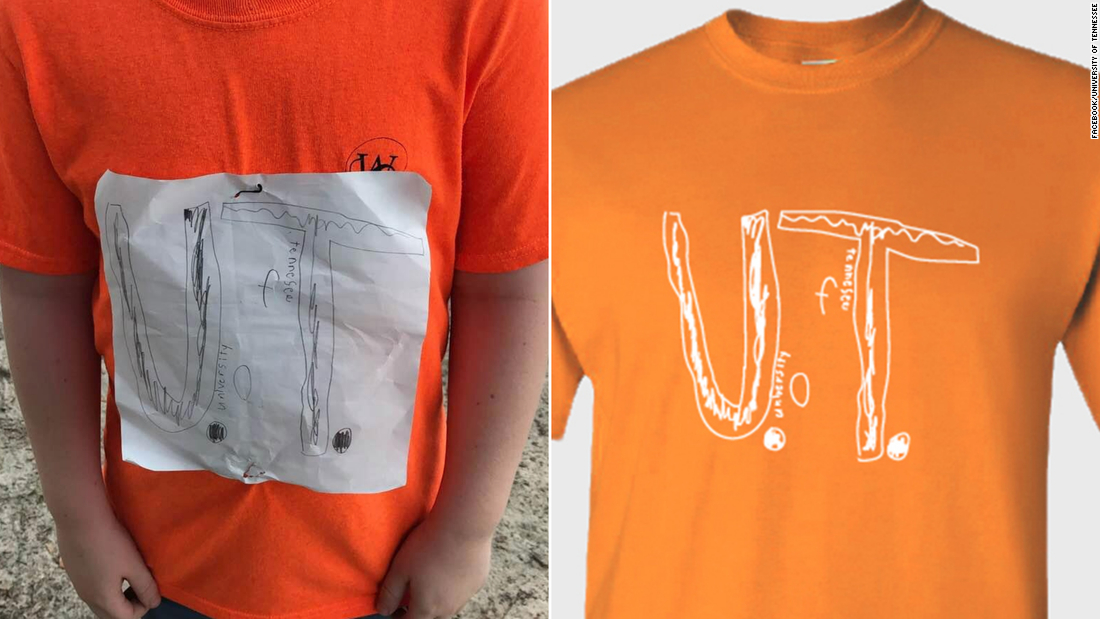 Most elementary school kids don't have their college plans firmed up, but the University of Tennessee super-fan who was bullied for his homemade T-shirt can mark that off of his list.

www.cnn.com
Last edited: