Tiger
Staff member
10 Year Member
Will She; or Won't She Stay - Seems like not even Kate Knows for Sure!

Whether it comes down to 'What Might BE" or "Move-On;" What a Way to Go!
(Kudos to
@Sandhills Husker
for finding these

)
Here is a good article by Abby Barmore of the OWH! (subscribers only, but you may be able to access it if you open in a private browser window). Abby talks about Kate's path to Nebraska, her family support - both natural and adopted (i.e. Husker family). time in Lincoln, and future. A Good Read!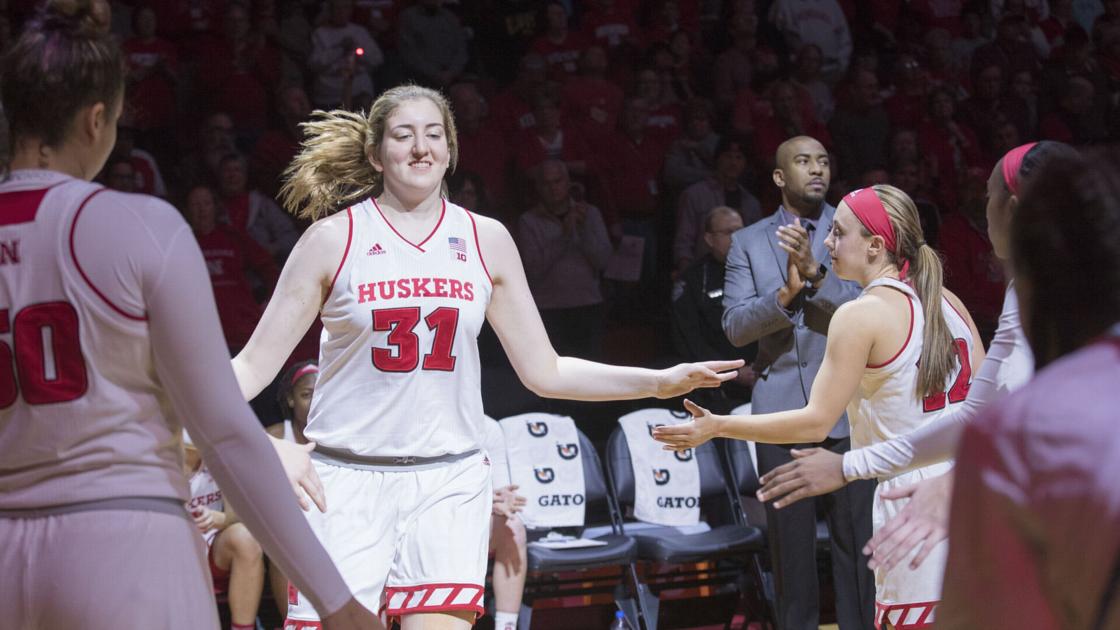 Kate Cain has learned a lot as a Husker, but she arrived already knowing how to dominate the paint and is now Nebraska's all-time leader in blocked shots.
omaha.com
Kate Cain had it all planned.
She was committed to play basketball at the University of Delaware,
Then everything changed, After two years looking forward to being a Blue Hen, she didn't have a team. Cain and her family squeezed in four official visits in 2½ weeks - And the one farthest from her home, is where Cain landed.
Four years later, Cain has seven program records for blocks - She recorded the program's first triple-double of points, rebounds and blocks — as a freshman. Cain, who had 22 points, 14 rebounds and 11 blocks against Florida Atlantic on Dec. 19, 2017, doesn't remember much about the game.
Cain's success should come as no surprise. She is a part of a basketball family.
Her mother, then Alison Martinsky, is still the second-leading shot blocker at Fairfield (Conn.) University. Her father Tim is the all-time leading scorer (1,872) at Manhattan College.
"My parents have done so much for me and my siblings, supportwise and being able to get us to practices and workouts and pushing us to do our best,
What stuck out most to Cain about Nebraska was the coaching staff.

"They were really kind, genuine people which played a really big role because I really was looking for that sort of support within a coach," Cain said. "Also, I enjoyed the team and the campus. And the facilities obviously are incredible."
"You don't really realize (the fan support) until you're in Lincoln and you get recognized and then after a game you have little kids coming up asking you to sign posters,"
Cain, who earned her Master's in business administration, is projected to be a second-round WNBA draft pick. She is now ready to move on from Nebraska, her home for the past four years. She will leave a lasting legacy, but will take something much more valuable with her.