All American
10 Year Member
Just a few things i'm pondering as I took today off of work, let's just get right into it....
Frost just needs his guys:
I always try to not take what a caption on twitter says, or a coaches off the cuff comment is too seriously. But this tweet got a good debate going on my group chat:
Here we are yet again, does Frost have his guys? What's going to happen when we have ours? I don't need to rehash how frustrated it makes me when I get told Frost inherited terrible talent, yet in 2019 the reason we are struggling is because Foster, Farmer, Morgan, Ozigbo, Gifford, all those guys are gone and we didn't replace them. I had someone also unwilling to tell me we had better talent than Troy last year despite getting beat, and i'd again point to if that's the case, then apparently the guys not good enough to beat Troy last year were the same ones that are causing us to once again struggle with Colorado and Northwestern this year, and all of a sudden make us have to come from behind to beat Illinois despite beating them handily last year. And all of a sudden have us get destroyed at home to Ohio State despite playing them within a touchdown last year. And then get drilled by Minnesota this year after we took them to the woodshed last year. There's reasons for everything, but the eyeball test is looking like we have not improved from 2018 to 2019 in many areas.
The whole "Frost just needs his guys" is also interesting to me because just this spring we were applauding Frost for his roster turnover. "Never seen anything like it", "Frost isn't messing around." Those comments and us being in awe of the roster overhaul sparked this article: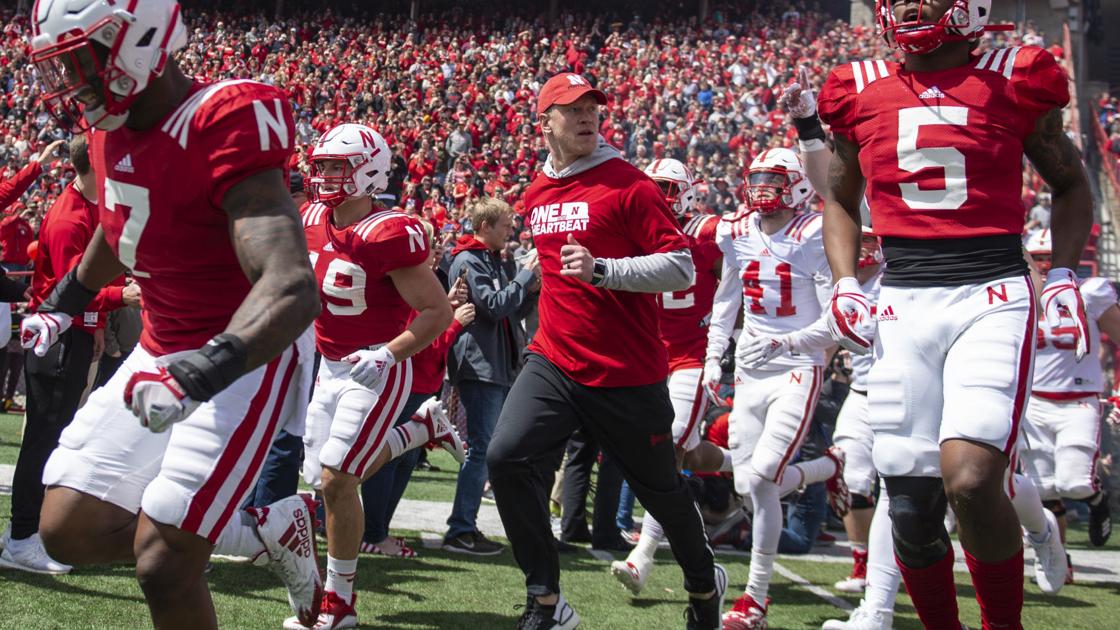 A Friday look at Nebraska's spring attrition and what the team's current roster construction and numbers can tell us.
journalstar.com
Long story short, after spring this year, 99 of the 155 players on the roster are Frost players (64%). We added guys like Noa, Mills, Schlager, and all of the freshmen recruits. "Overall, the Huskers have welcomed at least 110 players to the program since Frost's hire." There is more to this for me than just "Frost needs his guys". Let's dive deeper:
1) Stanley Morgan, Luke Gifford, Devine Ozigbo, all of those weren't Frost's guys, and we would take them starting for us in a heartbeat.
2) We get to where people quote Matt Farniok as being a guy we wouldn't want, but he's a four star out of South Dakota. Probably playing out of position tho (we will come back to that).
3) The entire backfield we are playing is Scott Frost guys. Mills, Robinson, Washington, Johnson.
We are young, injured, and lack depth:
Back to the Farniok deal... we would take Farniok all day with Frost at the helm. A four star lineman from South Dakota with offers from Florida, Florida State, Wisconsin, Stanford. Ya, that's a Frost guy. But the injury to Christian Gaylord in fall camp put us in a rough spot. Farniok couldn't move to guard without burning Benharts redshirt now that Gaylord went down. Next year, I do expect our line to look pretty different, and much much improved:
LT Jaimes - Corcoran
LG Bando - Hixson
C Jurgens - Farniok
RG Farniok - Wilson
RT Benhart - Fritzsche
I like where that's going, but we can't get there because we are young, preserving redshirts, and injured. Benhart and Piper will be multiple year starters for us, and obviously Jurgens will be too.
But you can go further than just OL. At ILB we are struggling but you don't want to burn redshirts now with Hannah, Reimber, Henrich, etc. OLB no depth. WR you can't burn Nance, Houston, and Chase's redshirt. Nor do you want to do that with Johnson at RB.
I think our floor is way too low with what we are doing right now, but our ceiling will be extremely high. Our coaches could have us with a few more wins right now, but I don't want to get upset too much on it because 6 wins or 8 wins, does it really matter in the grand scheme? I just think there is some responsibility on people other than the players right now.
Wisconsin
Don't really need to say much here, but they run a 3-4 and what do you think's going to happen when they call this against our offensive line?