No likey, no clickey!
Jays enter the season ranked 11th in both AP and Coaches poll. Basically they are loaded. They have the entire team back from last year with the exception of Ty-Shon Alexander. Losing TSA obviously isn't trivial but they bring back 78% of their scoring, 85% of their rebounding and 85% of their assists from a team that went 24-7, won the Big East and was poised for a 3 seed.
Key additions are Antwann Jones, a 6-6 SG Transfer from Memphis. He was a 4* out of H.S. Ryan Kalkenbrenner, a 6'11" 4* recruit from last year's class who is expected to get minutes. Also, Jacob Epperson is back after an injury. If he can stay healthy he's going to rack up some good minutes.
CU has know quantities in Marcus Zegarowski who is on the pre-season watchlists for just about every award out there, Mitch Ballock who has been on a few of the watchlists. Those two form the back bone. Bishop, Mahoney and Jefferson round out the likely starting 5 initially.
This program could use a little luck. Injuries have kicked their -ss a few different years. Last year the injury to Zegarowski in the last regular season game would have ruined the season had it continued uninterrupted. We all know what ultimately happened. Now, with the highest expectations ever Covid threatens the wreak havoc on this season too. Already CU has pulled out of the tourney that started today in Sioux Falls. They did pick up a game with NDSU for Sunday...not sure about TV on that one yet.
Other non-con games (fingers crossed) are Kennesaw St., UNO, Kansas and Nebraska. I suppose if you're ever going to play at KU this is the year although I'm sure if you asked they players they'd prefer the full Phog experience...especially Ballock as it's a homecoming for him.
The Big East is now 11 teams with UCONN jumping back in. 20 game schedule there.
Honestly, I think this season will be a total sh-- show from a covid perspective. As I understand the NCAA "recommendations"...basically ANY positive (coach, player, managers, etc.) results in a 14 day shutdown. I hope I've misunderstood that. If it's for real I would imagine getting 15 games in would be a win.
I won't even bother with W/L predictions. I will say that if they stay healthy and can get in any kind of rhythm with the schedule I expect them to go into the final week of the Big East leading or within a game. I'd expect a 4 or better seed and it's time to move beyond the first weekend of the tourney (however the tourney looks this season).
On the recruiting front CU got a couple big ones in the last 2 weeks.
TyTy Washington is a 6'3" guard. 4* ranked 53 in the nation. With Zegarowski a good bet to be gone after this year TyTy's arrival will come just in time. Not to say Shareef Mitchell can't be the next PG...but nothing wrong with a little 4* competition to make him earn it.
https://247sports.com/player/tyty-washington-46057695/
Mason Miller is a 6'9" forward from TN. His dad is former NBA player Mike Miller. 4* ranked 64th. He's the "new style" 6'9" guy with guard ball handling skills. Super versatile...lots of film of him taking guys off the dribble. Miller is a player not like any other that CU has recruited in the past. He will play immediately.
https://247sports.com/player/mason-miller-46082135/
Their other 2021 recruits are Ryan Nembhard, a 4* PG from Florida (speaking of potential replacements for Zegarowski) and John Cristofilis a 3* 6'4" SG from Washington...think Ballock on this one.
https://247sports.com/player/ryan-nembhard-46059386/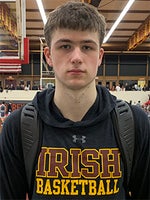 John Christofilis is a Shooting Guard from Seattle, WA.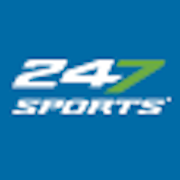 247sports.com
As of right now CU ranks 8th Nationally in recruiting. I still pinch myself thinking back to competing with the likes of Drake, SIU, Wichita St, etc. The transition is complete. Time for the Jays to take the next step and make some noise in March (or whenever the tourney happens).
If Fred Hoiberg can get things rolling in Lincoln, and it looks like he may, Nebraska is going to be a fun place to be a basketball fan in the coming years.
Enjoy the season!