These programs who have never reached the College Football Playoff fight to break through.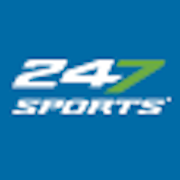 247sports.com
Two Big Ten teams made the list. One, Penn State, I wouldn't mind seeing rock the boat of the Ohio State-Michigan stranglehold.
By the way, I would have had Kansas in my top 10 most dangerous. The Jayhawks return 85% of their 2022 production -- which ranks #2 nationally. 91% of their offense returns (including Jalon Daniels at QB). I personally think it'll come down to Kansas and Texas for the Big 12 title this coming season.