The
United States men's national basketball team
is competing in the
2019 FIBA Basketball World Cup
. After winning the past two World Cups in
2010
and
2014
,
[1]
they were seeking to become the first country to capture three straight gold medals.
[2]
With
high-profile players electing not to participate
,
[3]
T
eam USA was devoid of A-list players
from the
National Basketball Association
(NBA).
[4]
They lost to France
in the quarterfinals,
ending their 58-game winning streak
in
FIBA
(International Basketball Federation)
and Olympic competition
. Normally played every four years, the tournament was moved from its expected 2018 playing to avoid conflicting with soccer's
World Cup
schedule as the potential to put eight men inside the top eight this March.
Team USA might have hit rock bottom with another loss, but it was a great game for two Kings.
www.nbcsports.com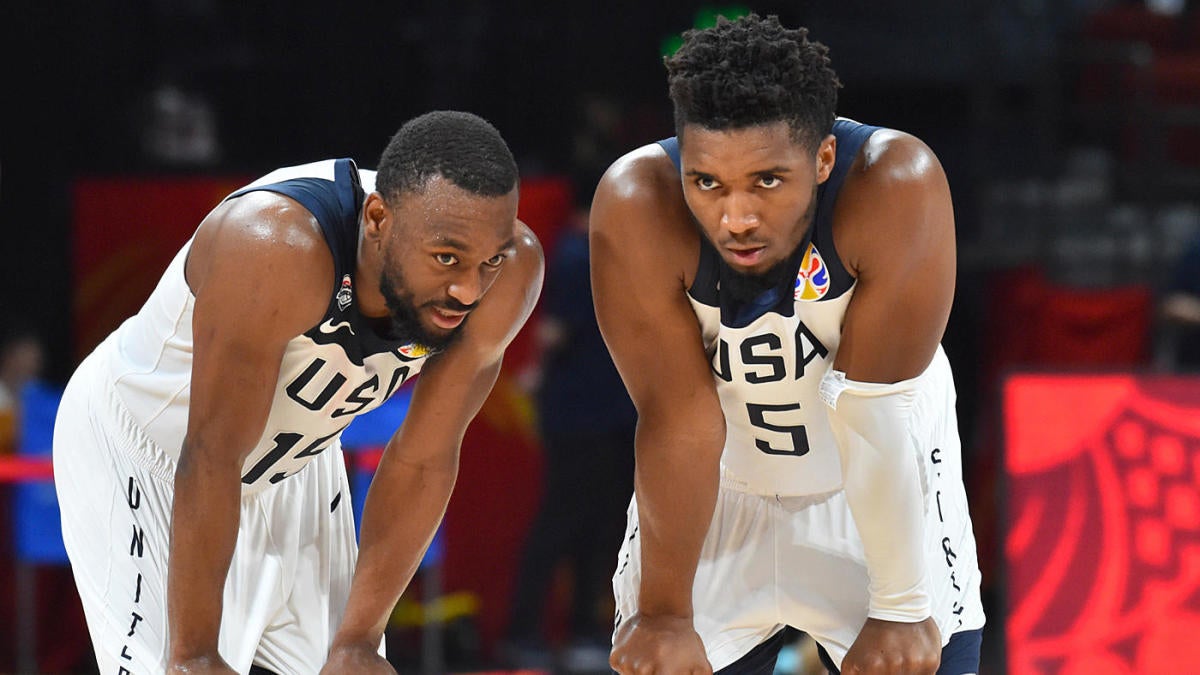 This team will look different in Tokyo, but if superstars don't save the day, their margin for error won't necessarily be massive

www.cbssports.com
It will be interesting to see what kind of a team they put together for the 2020 Olympics. We will need more NBA starters then we have now for the FIBA and Pan American games.